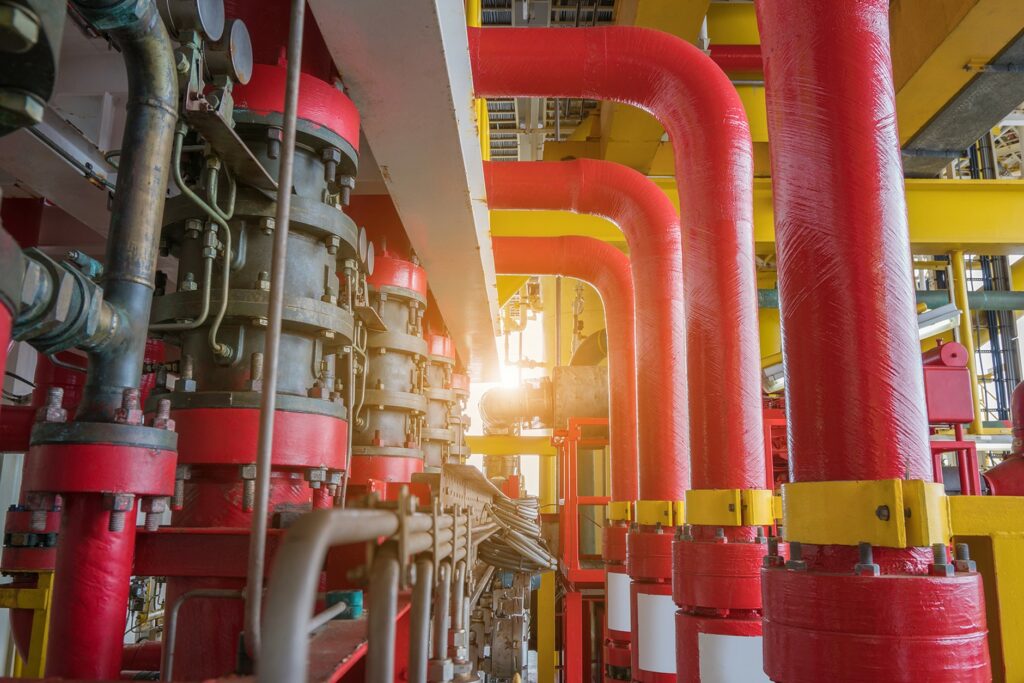 ABS Certification is a "gold standard" differentiator for plumbing contractors. Did you know that plumbing is one of the most important aspects of a ship or offshore structure? If there are any problems with the plumbing, it can be challenging to fix them, and it can be a safety hazard. That is why it is vital to have an ABS certification for your ship or offshore structure. In this blog post, we will discuss the plumbing challenges on ships and offshore structures, ABS certification, and why it is so important.
Plumbing Challenges on Ships and Offshore Structures
A few challenges come with plumbing on ships and offshore structures. One of the biggest challenges is often limited space to work in. This can make it difficult to access pipes and to make repairs. Another challenge is that the conditions on a ship or offshore structure can be very harsh. There can be high winds, waves, and saltwater that can damage plumbing systems. ABS certification is an integral part of having a safe and functional plumbing system on a ship or offshore structure.
What is ABS Certification?
ABS stands for American Bureau of Shipping. This organization, established in 1862, provides global classification services to the marine, offshore, and gas industries. ABS develops its standard and technical specifications, known as the ABS Rules and Guides, which form the basis to assess the design and construction of new vessels. 
The ABS standards ensure that the parts, components, materials, and construction of ships and marine equipment meet the established global safety standards. These specifications are also used to determine the integrity of existing vessels and marine structures.
The global marine industry is evolving and working towards developing new technologies to construct marine vessels and offshore structures. ABS works closely with the marine industry and revises and updates its certifications to meet the changing industry needs. A ship or offshore structure must have a plumbing system that meets the ABS standards to get ABS certification.
Advantages of ABS Certification
There are a few reasons why having an ABS certification is so important. One reason is that it minimizes the risks and costs associated with plumbing problems. If there are any problems with the plumbing system, they will be found during the inspection and can be fixed before they cause any damage. 
Another reason why ABS certification is so important is that it shows that the ship or offshore structure meets the highest standards for safety and quality. This can give owners and operators peace of mind knowing that their vessel is safe and reliable.
Insurance companies often require that ships have an ABS certification to be insured. An ABS certification can help prevent accidents and injuries onboard your vessel. It can also help you reduce insurance costs for your vessel.
The ABS certification is also essential for compliance purposes. Many countries require that vessels have an ABS certification to operate in their waters.
TDT Plumbing is ABS Certified
TDT Plumbing is one of the few commercial plumbing companies that can serve the oil and gas industry and commercial ships. 
Here is information about one of our offshore platform – pipe restoration projects:
Offshore platforms are treated as marine vessels with marine regulations. Any fixes have to meet all approvals under international marine environmental laws. The stainless steel pipes on the Atlantis, a British Petroleum Gas & Oil production platform in the Gulf of Mexico, developed pinhole leaks just a few years into operation. TDT Plumbing used ACE Duraflo's patented ePIPE system to restore the potable water system on the platform.
Click here to read about how we solved the problem. 
We are TWIC certified, certified payroll ready, ABS certified and safety trained for plant and rig operations. We can mobilize quickly in an emergency or shut-down situation.
For more information, please call TDT (713) 697-2088 or visit tdtplumbing.com.