A plumbing repair is probably the last thing on your mind
It takes a drip, leak, or worse for plumbing to get your attention. That's a good time to know about TDT Plumbing and our team of Houston plumbers. From proper installation to periodic maintenance or even an emergency plumbing repair, TDT Plumbing helps keep plumbing off your mind 24 hours a day.
Plumbing issues can develop seemingly out of the blue, and they can significantly disrupt your home life until they are properly addressed. Some plumbing problems could lead to serious property damage if they are not handled quickly and completely. We are proud to be the trusted company that Houston residents turn to for all of their plumbing repair needs.
TDT Plumbing: specialists you can trust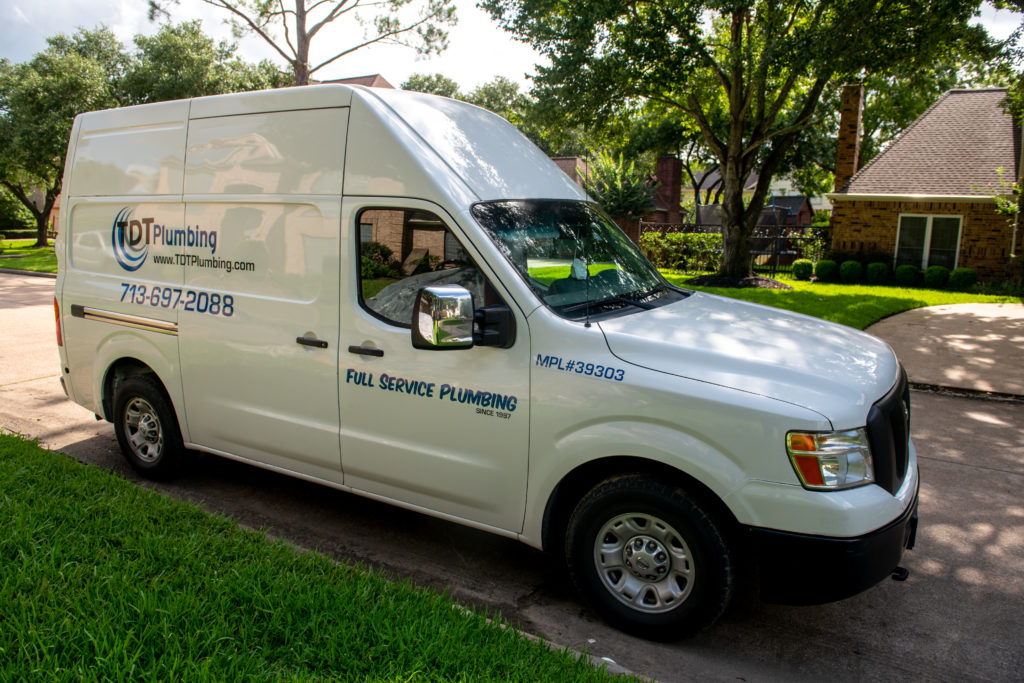 Whether it's a planned project or an unscheduled emergency, our plumbers arrive on time with what they need to fix most issues in a single day. Plus, TDT Plumbing's Houston plumbers are highly trained, licensed, and treat you like a neighbor—because you are one to us.
TDT Plumbing repair installation, and maintenance includes:
Showers and tubs
Shower pans
Drain cleaning
Garbage disposals
Gas line repairs and gas tests
Water line service & repair
Sewer Camera
TDT Plumbing Repair Up-Front Pricing
TDT Plumbing gives you peace of mind right from the start with up-front pricing. That means the price you approve is the price you pay. Best of all, we stand behind our work with the TDT Plumbing Satisfaction Guarantee. Isn't that what you really want from a Houston plumber?
Reliable Plumbing Repair in Houston
Whether you are faced with a leaking pipe, a garbage disposal that stopped working or any other issues in your home, you can rely on our licensed and experienced professionals to complete all plumbing repair services promptly. We consistently work efficiently without taking shortcuts that could impact the quality of the repair service. With our plumbers on the job, you can relax with the knowledge that the issue will soon be in the rearview mirror.
Your Complete Plumbing Repair Solution
Our plumbers have extensive experience and training, and we have the know-how and resources necessary to complete all types of plumbing repairs. For minor or major repair job in your home, we begin each service with a comprehensive inspection. This enables us to provide an accurate, written estimate for our services before we start working.
Pipes
From cleaning clogged pipes to repairing leaky pipes, we specialize in completing all types of pipe repairs. While many leaks are in obvious locations, we can utilize advanced technology to pinpoint the location of a leak that is in the slab foundation, deep in the walls or even outside of the home.
Need service now?
For immediate response, call us at (713) 697-2088 OR fill out the form below and we will get back to you shortly.