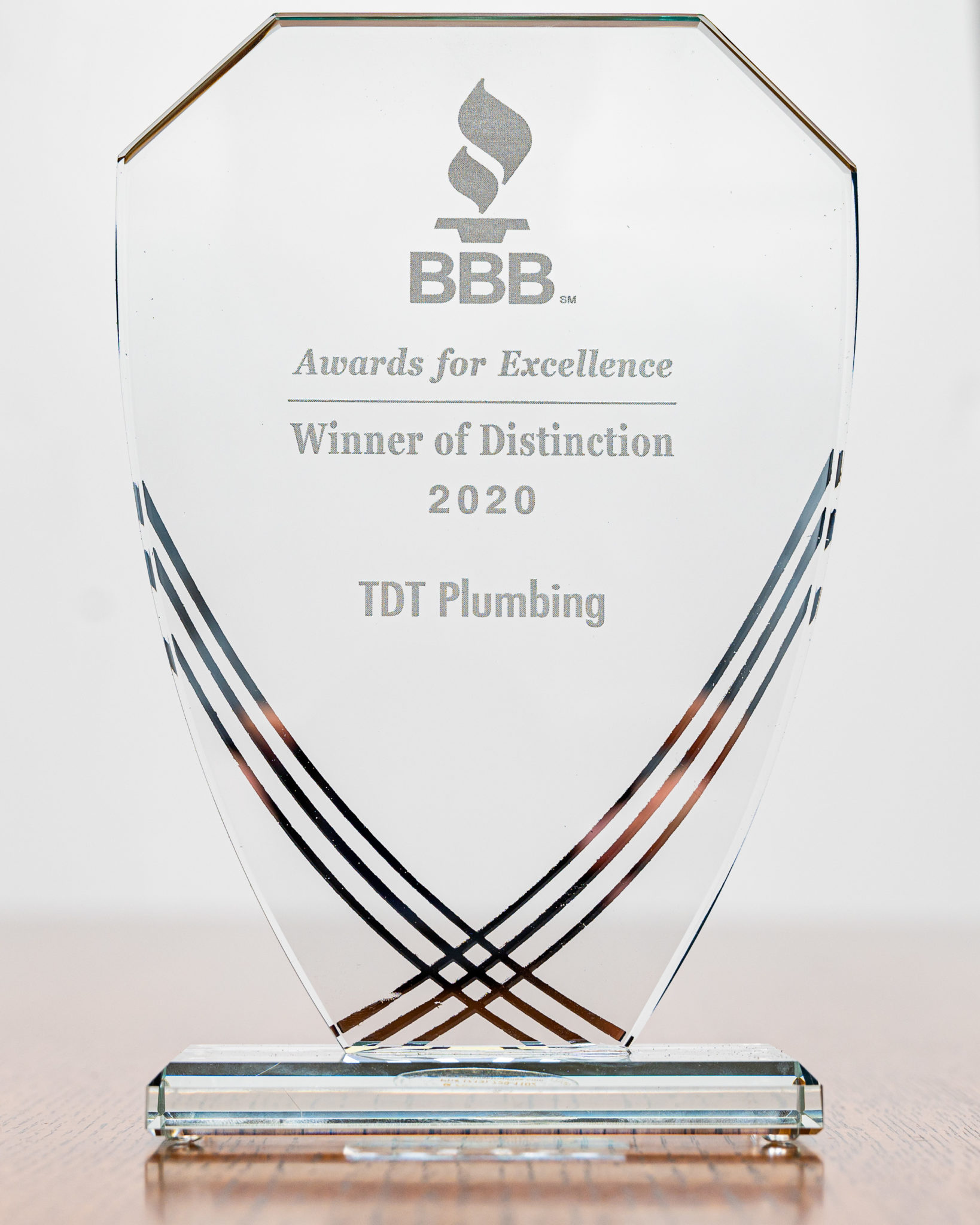 TDT Plumbing Wins Better Business Bureau Winner of Distinction Award 2020
We are delighted and proud to announce that TDT Plumbing has been awarded "Winner of Distinction" 2020 by the Better Business Bureau (BBB).
The Better Business Bureau monitors accredited entities for ongoing adherence to eight principles called the standards of marketplace trust: build trust, advertise honestly, tell the truth, be transparent, honor promises, be responsive, guard privacy and embody integrity.
A huge thank you to our wonderful TDT team of professionals; without them, this award would not have been possible. We also thank our customers who have endorsed us with confidence and trust. This year's award is particularly meaningful as we worked through the realities of COVID-19 as essential workers. Working together, we are helping our communities keep their water clean and leaking pipes managed with our unique approach to restoring galvanized and copper pipes with ePIPE® our patented pipe-lining solution.
Our reputation for taking care of our customers is our most treasured asset. We invite you to check out our reviews on Google that give an additional endorsement of our commitment to excellent service.  We sincerely look forward to the opportunity to help Houston area homeowners with all plumbing services and repairs.
Here are the BBB Standards:
TDT Plumbing is a full-service residential and commercial plumbing company. We have served the Houston metropolitan area for over 20 years.
Our technicians are TWIC certified, ABS certified, and Houston Safety Council trained to work on ships and oil and gas platforms.
We have restored plumbing for HUD multilevel properties housing senior residents, allowing them to stay in place during the rehab, an important consideration for the special needs of the residents.
TDT Plumbing is a member of Houston BOMA, Houston's premier commercial real estate association offering best in class opportunities for education, knowledge sharing and legislative representation for commercial property owners and managers.