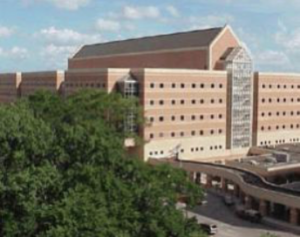 Project Type: Commercial — Medical Facility – Pipe Restoration
Location: Houston, Texas
Description: Ben Taub General Hospital has garnered the respect of the world as an elite Level 1 Trauma Center, one of only two in the Harris County area. The 650 licensed-bed acute care facility is one of the nation's busiest trauma centers, caring for over 100,000 emergency patients each year.
THE PROBLEM: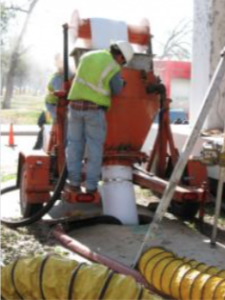 The hospital's eight and fifteen inch I.D. sanitary sewer drain line system was
experiencing frequent blockages and back-ups due to a longitudinal crack along the eight inch line. As an added problem, a previously abandoned manhole was pushing debris into the fifteen-inch sanitary
sewer drain line. The biggest issue for the hospital was determining how to repair the line while keeping the sanitary sewer system in operation 24/7.
THE SOLUTION:
The Operations Manager contacted TDT Plumbing after learning about its Cured-In-Place Pipe restoration technology. He knew that a conventional open cut repair / replacement was not an option due to the logistics of the pipe and the fact the sanitary sewer system had to remain in operation 24/7. After assessing the problem, TDT Plumbing designed and executed a rehabilitation plan that required the fabrication and installation of an eight and fifteen inch I.D. x 140 foot long polyester needle felt liner saturated with a resin. The design strategy involved keeping the sanitary sewer in operation while repairing the damage with a CIPP Liner installation.