Houston Property Manager Plumbing Go-To
Houston Property Managers are tasked with creating cost savings on property maintenance and repairs to manage costs for property owners. It is a constant struggle, especially when it comes to plumbing repairs. What seemed like a simple installation of a new garbage disposal morphed into a big plumbing problem that resulted in purchasing a new dishwasher, which is definitely not what Houston Property Manager Wilma Wagner expected or wanted.
Wilma Wagner Property, established in 2006, sells homes and manages residential rental properties. Wilma has called on TDT Plumbing a number of times to help with repairs and relies on the fact that TDT Plumbing has a real person answering the phone for service calls and that she can get a service call appointment promptly. We asked Wilma for an interview about her recent experience and she was happy to share.
What was your original request for TDT Plumbing?
My original request was to have someone help with a new dishwasher and disposal I purchased from a local merchant and installed by that merchant's installers.  However, the new dishwasher was not draining, which was what led to the replacement of the appliance.
Wilma called TDT Plumbing to report the problem and was told to make sure the drain-out plug for the garbage disposal was removed as this was a common mistake made during installation. She found the drain-out plug was not removed during installation and removed it. She called TDT Plumbing to let us know that she was able to resolve the problem.
TDT's Service Manager was concerned about the installation of the appliances despite the fact that TDT didn't do the initial installation. In an act of goodwill and to take care of a long-time client, we sent a service technician out at no-charge to double-check and confirm that there would not be any more issues.
What did you learn as a result of your experience with TDT Plumbing regarding this repair?
They are truly a well-managed company with traditional values that place customers first. They go out of their way to make certain that relationships are maintained and appreciated. I think that this is part of a customer service system they have established at their company that is integrated throughout all service transactions. This makes TDT a great plumbing company.
Were the service technicians who responded helpful?
Oh yes, I think that is a priority at TDT.
Why would you recommend TDT Plumbing to others?
I always recommend them when people ask for reliable, plumbing recommendations. There are so many online ways available now for people to voice their complaints or endorsements to let others know when they are dissatisfied or pleased with a service or product. Checking a service online is a good way to insure you will get quality work. I trust TDT and their ratings reflect that.
Thank you, Wilma, for allowing us to share your experience!

About TDT Plumbing
TDT Plumbing maintains a 4.7-star rating on Google. We have received the Better Business Bureau Pinnacle Award multiple times and were awarded as a Nextdoor Neighborhood App Favorite. Having feedback from our clients is critical to our managers and service technicians. We don't have sales technicians who come out ahead of our actual service technicians to upsell, as many large plumbing companies do. Our job first and foremost is to fix the problem, not add to it. We're about service first.
TDT Plumbing has served Houston Property and Facilities Managers for over 25 years, specializing in pipe forensics and solutions for systemic pipe failures. We're happy to check garbage disposal drain-out plugs as well!
TDT Plumbing serves residential, commercial and industrial customers. Our water line and sewer pipe solutions are technology driven and create fast, non-invasive solutions that minimize disruption to occupied residences, multi-family structures and commercial buildings. For more information on our services and case studies that demonstrate our expertise, visit https://tdtplumbing.com/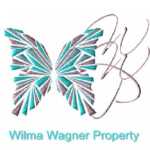 About Wilma Wagner Property
Wilma Wagner Properties manifested out of a genuine love and care for people.  She wants to see you nestled comfortably in the safety of your home.  With her passion for health and wellness and gun safety she evolved her business to incorporate safety for homeowners through education, empowerment, and alternative ways of health.  As a proactive member of National Association of Realtors, and Young Living, Wilma makes it her mission to improve the home lives of the people around her. For more information, visit https://www.wilmawagnerproperty.com/