Why repiping is a thing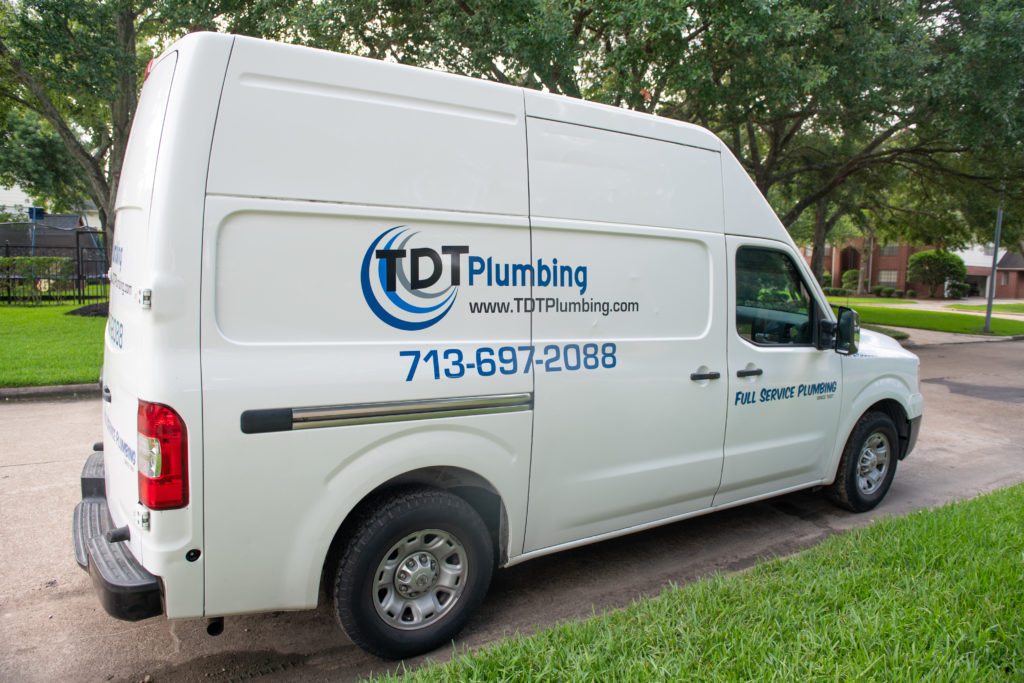 Most homes contain, copper pipes, galvanized pipes, or zinc-coated iron pipes. As they age, your pipe's lining erodes, triggering the formation of rust. When this happens, you begin to experience low water pressure, leaky pipes, rust-colored water or a polluted smell. Worst of all, this is just the beginning of bigger problems. Repiping sooner saves you money.
If it isn't possible to effectively remove buildup or reverse the scaling process on galvanized pipes, or zinc-coated iron pipes, scaled pipes, another option is repiping.
Repiping benefits you two ways
TDT Plumbing PEX Repiping uses high performance chlorinated polyvinyl chloride (CPVC) or PEX pipes to replace your metallic pipes because they protect against corrosion, scaling or leaching. Not only that, you'll enjoy two important benefits: improved water quality and water consistent flow throughout the life of repiped systems.
Repiping and Restoration
It is possible TDT Plumbing can restore your pipes rather than repipe. Using the time-tested ePIPE Restoration process, TDT can repair aging pipes from the inside without the complication of repiping your entire home. Often times, in aging homes, combining repiping with restoration provides a more cost-effective and long-lasting plumbing repair solution.
Repiping and Restoration starts here
Contact us now. A TDT Plumbing pipe repair expert will follow up to learn more about your issue and schedule an evaluation.
A typical plumbing system lasts for about 50 years. Around this time, certain parts may start to fail. A metal pipe might corrode or crack, or a seal or fitting could fail. Sometimes, a repair is an option. However, it's also possible that you'll need to repipe your whole home. This isn't a DIY job. It requires the skills, knowledge and experience of a certified plumber.
What Repiping Is
Repiping is the process of replacing your home's water and drainage pipes. This includes hot and cold water lines, secondary and main drains. This complicated work is best left to professional plumbers.
Signs Your Home Needs to Be Repiped
One small leak may be repairable. However, in a house with old, problematic plumbing, repiping is a more cost-effective and long-term solution. Some signs that your home needs to be repiped include:
•Your home needs frequent plumbing repairs
•Low water pressure
•Rusty or smelly water
•Your home has galvanized steel pipes
•You're remodeling or adding onto your home
What Repiping a House Involves
To repipe a house, plumbers replace all the supply pipes and wastewater pipes. An ethical plumber will let you know if you just need to repipe one area of your home or if the whole house needs new plumbing. The plumbers will need to cut into your home's drywall to install the new pipes. Once new pipes are installed, the old ones are taken out. The drywall is then ready for repairs.
How Long It Takes to Repipe a House
It takes skilled plumbers a few days to one week to repipe a house. The exact amount of time depends on how many plumbing fixtures they are, the size of the house and the amount of workspace they have. Even a large home should be repiped within one week. The only time you can't use the plumbing system is when the plumbers switch from the old to the new pipes.
Cost of Repiping a Home
The cost of installing replacement pipes in a home varies by the size of the house, the complexity of the plumbing network and the type of pipes that are used. Building permits and inspections are also part of the cost. Copper pipes are the most expensive, and copper prices fluctuate daily in the commodities market. PEX and CPVC pipes cost one-third to one-sixth the price of copper. The labor costs won't vary as much based on the type of pipe material you choose.
Tips for Choosing the Right Plumber
If you live in a historic, architecturally unique or unusual home, not all plumbers will have the skills to repipe it. The scope of installing new pipes in a home is large, and you need a licensed, certified and insured plumber who is prepared to take on such a large project. Our plumbers specialize in installing new pipes in existing homes, and we're ready to improve the functionality of your home's plumbing. For more details or to schedule an estimate, get in touch with us today.
Relief from corroded and leaking pipes starts here
Call (713) 697-2088 now. Or, fill this out and a TDT Plumbing pipe restoration expert will follow up to learn more about your issue and schedule an evaluation.